Projects
Powering the pros to do more
Where OnSpec Robotics continue to create value
The applications for our adaptable robotic technology are seemingly endless. We have a long history of creating specialized solutions for remote challenges left previously unsolved. OnSpec Robotics have been employed for nuclear sample transportation, cross-border patrol, suspicious package reconnaissance, FPSO cleaning, tool recovery, wire installation, offshore painting, and so much more.
Remote Tooling
When pipelines are decommissioned, they are typically filled to prevent any ground destabilization or potential leakage. Eddyfi Technologies' robotic crawler is responsible for transporting a foam sprayer that applies plural component polyurethanes and polyurea across long stretches of pipelines. The increased productivity of the OnSpec Robotic solution has transformed the work of pipe abandonment.
Video courtesy of ProFoam, LLC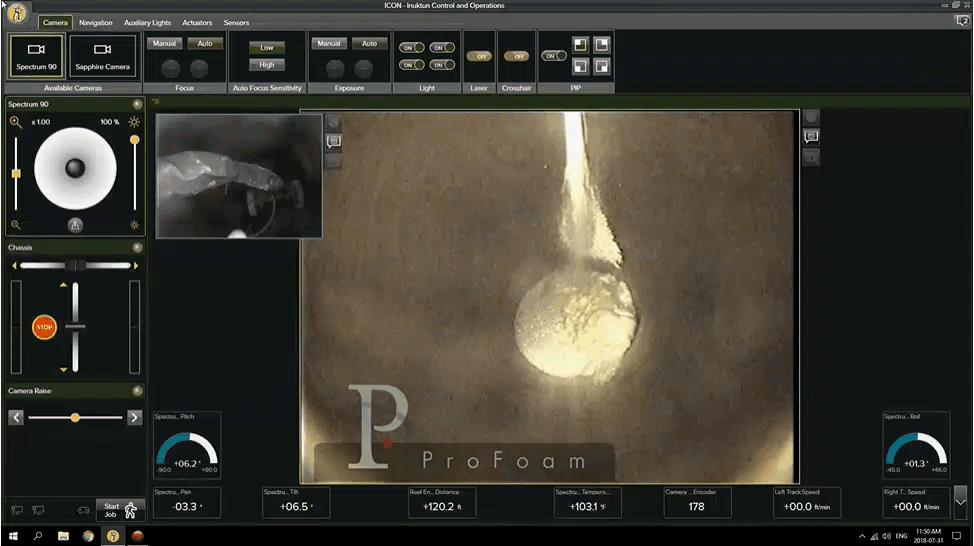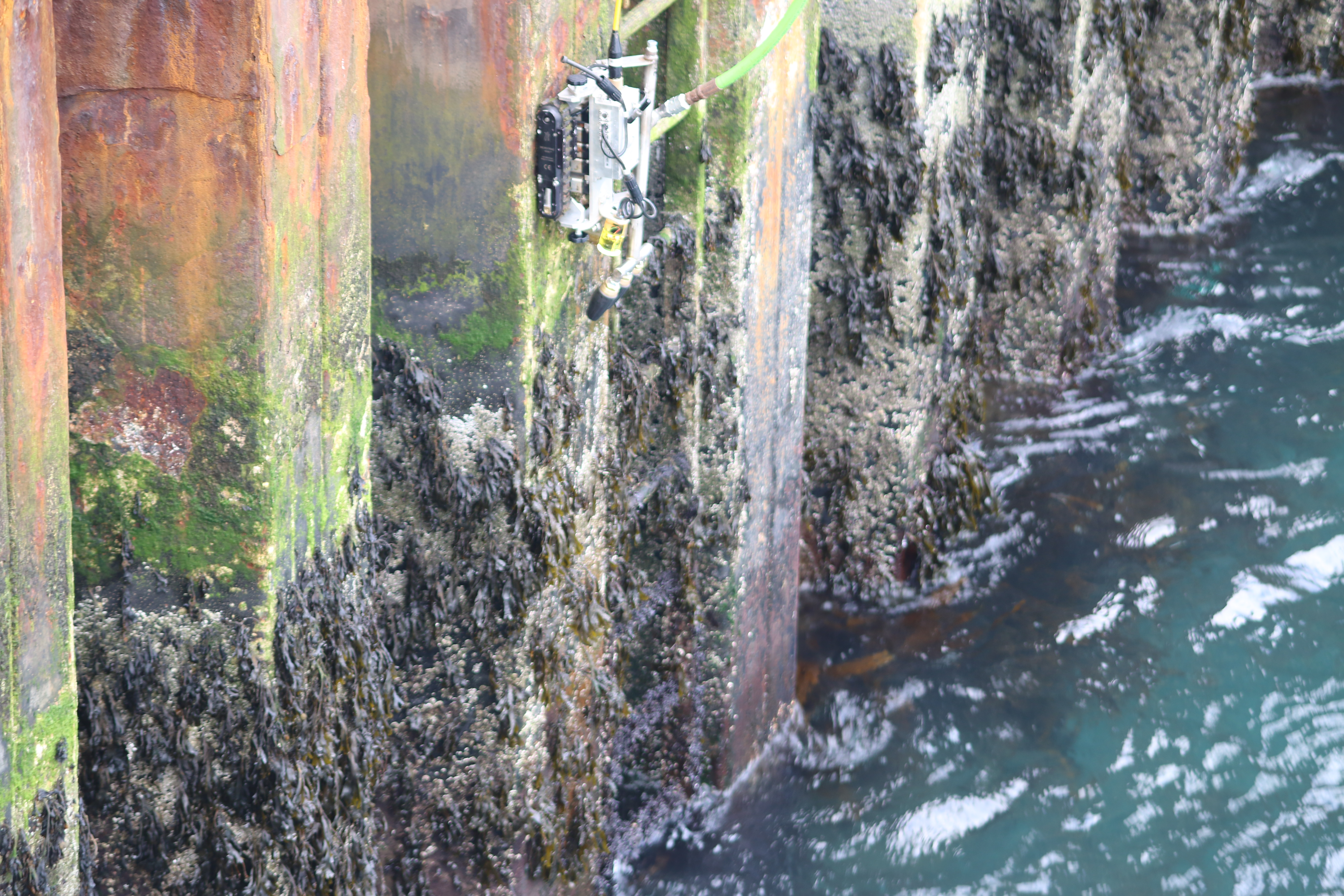 Remote Cleaning
When America's particle physics and accelerator laboratory, Fermilab, needed to remove 50 gallons of rock-hard grout from inside their Neutrino-Muon beamline, they sought an OnSpec Robot to get the obscure job done. The remote cleaning robot delivered an impressive 20,000 PSI jet of water to remove the grout said to have a compressive strength three times that of sidewalk concrete.
Implementing robotics to battle the inevitable biofouling that occurs on offshore structures brings a level of autonomy to a crew to maximize their time and budget. OnSpec Robotics have integrated a range of different cleaning mechanisms from heavy-duty brushes to cavijet sprayers to remove marine growth and other undesired coatings on both offshore and land-based assets.
Fabric Maintenance
OnSpec Robotics are routinely used for remote asset maintenance by key stakeholders in the chemical and energy sectors. One system is equipped with a paint sprayer equipped multi-function arm and a proximity sensor to ensure even application of the paint. This technology is applicable for paint and coating application in challenging environments found on offshore oil platform risers and beyond.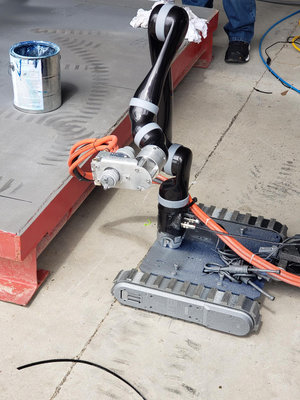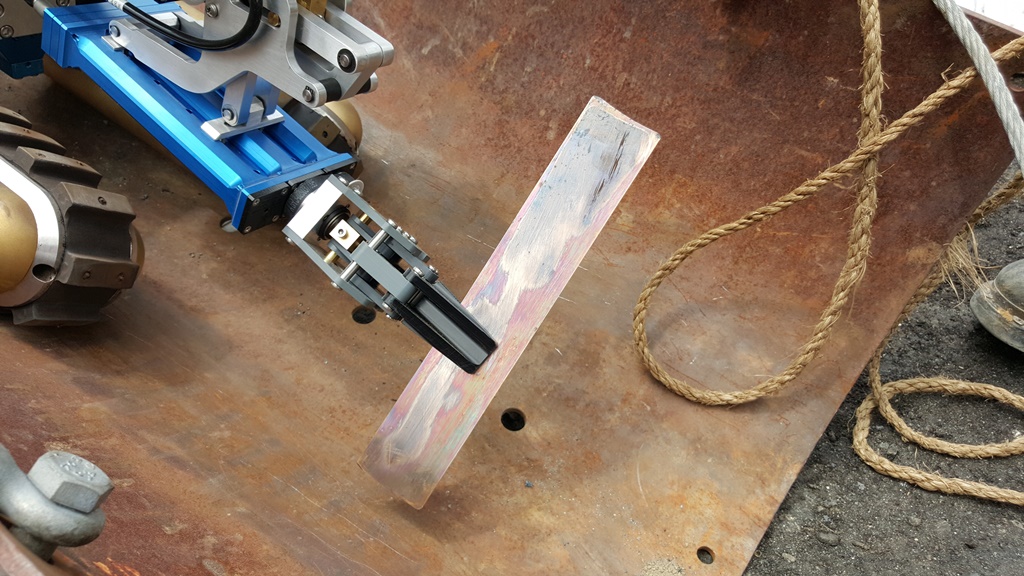 Foreign Object Search and Retrieval
For over 30 years, OnSpec Robotics have been deployed for remote recovery operations in response to anything from a dropped tool, a natural disaster, or even counterterrorism. When Pacific Gas and Electric, or PG&E, had an inspection tool return from a gas pipeline inspection missing some of its caliper parts, it sought OnSpec Robotics for a creative solution to retrieve them. A custom crawler was able to negotiate the constraints the pipeline presented and successfully recover what would have caused a problem and/or damage to a sensor tool run scheduled soon after.
Ready for robotics to help your business grow?
Our friendly and knowledgeable staff are committed to matching your precise needs with the exact robotic solution to ensure you minimize human and environmental risk and maximize production and cost efficiencies.