The people behind the robotics
Eddyfi Technologies' Center of Excellence for Robotics is the result of the strategic acquisition of Inuktun Services Ltd. who built a 30-year reputation as the expert in remote-controlled robotic transport and delivery of visual inspection equipment and instrumentation tooling. Backed by a global network of dedicated sales and support personnel, Eddyfi Technologies carries the dynasty with an excellent track record of providing complex, custom, mobile robotic systems to sophisticated clients around the world.
The center employs a multi-disciplinary team of engineers, scientists, and production personnel that are highly experienced in integrity engineering and modifying its proven technology to answer large-scale facilities and infrastructure industry specificities. Designed with performance and reliability in mind, Eddyfi Technologies' OnSpec Robotics represent the industrial robotic technologies purpose-built for the repair, maintenance, retrieval, and various other remote applications in the world's toughest environments or areas simply out of reach. Reliability, efficiency, quality, and cost-effectiveness are emphasized in the design of all our remote tooling and industrial robotic solutions made possible by a strong leadership team and process for delivery.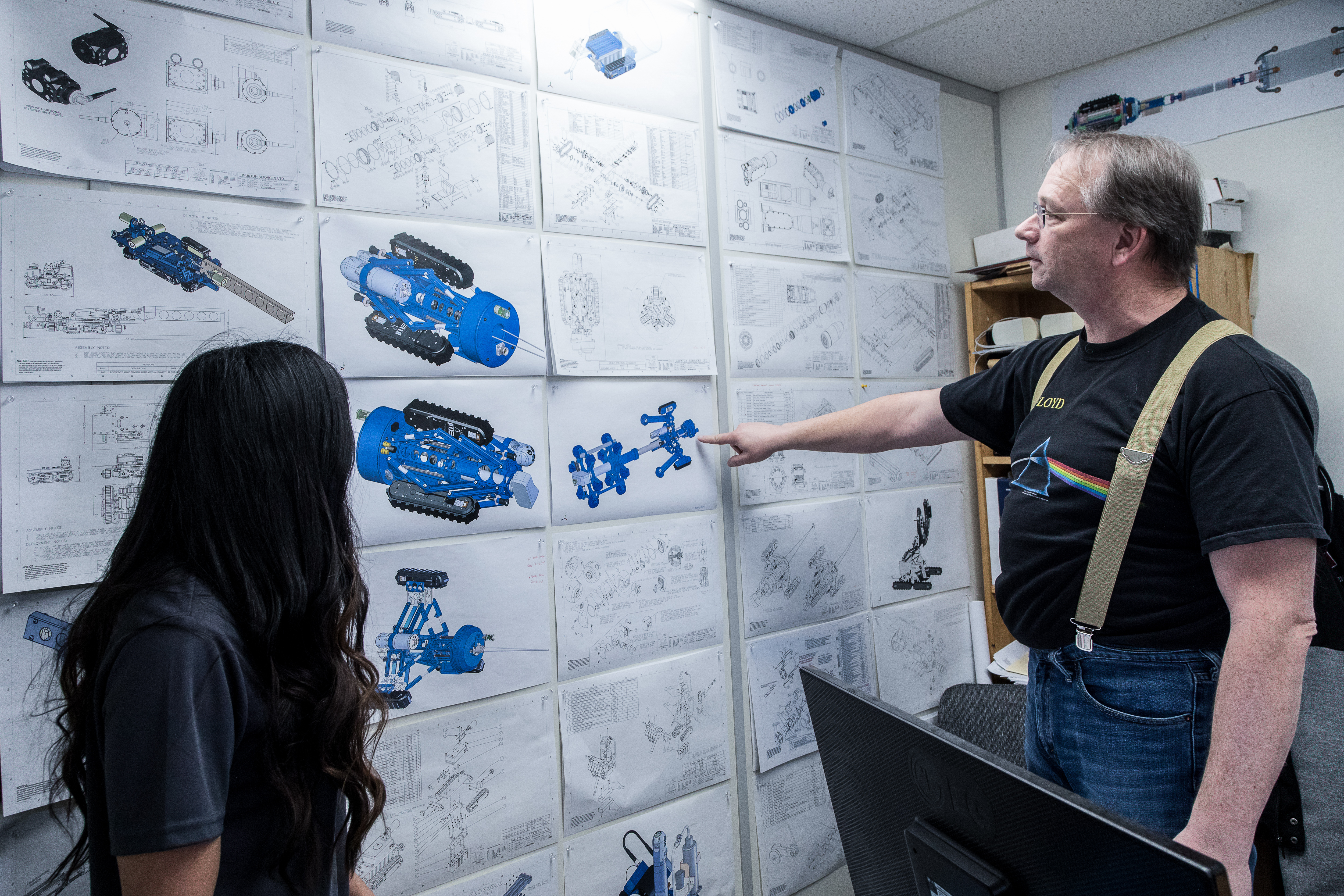 Craig Senych
Director, COE Robotics
Craig Senych has a Bachelor of Science degree in Mechanical Engineering from the University of Alberta, along with a software background and several years' experience in many technical and management roles with process control systems. He previously owned and operated a company focused on custom, project-based manufacturing systems. His experience is coupled with professional development training in management, sales, and technical courses. Since 2013, he has been involved with Inuktun operations, understanding exactly how to address what is required by the industrial robotics industry.
Richelle Eck
Manager, R&D - Robotics
Richelle Eck holds a Bachelor Degree of Electrical Engineering from the University of Victoria and has nearly 20 years of experience working with Inuktun robotics having led the engineering department for over a decade. With her deep understanding of custom robotic design and industry knowledge, Ms. Eck has directed and managed many major design projects for various clients including Atomic Energy Canada Ltd., US Army Corps of Engineers, Washington River Protection Solutions, Naval Surface Warfare Center, Raytheon Technologies, The Dow Chemical Company, and BP America.
Ibrahim Amerih
Program Manager
Ibrahim Amerih has MBA/MSc degrees obtained from Vancouver Island University and is equipped with more than 22 years of varied manufacturing, business, and technology processes with his chemical and technical background. He has worked with multinational organizations from the Middle East and Canada. Mr. Amerih's experience includes managerial positions in operations, lean and six sigma methodologies, process improvement, quality assurance, supply chain, and project capacities within petrochemical, chemical, mass-production electronics, and high-tech mechanical industries.
Shaun Moody
Project Manager
Shaun Moody has an extensive background in project management with PMP certification from Royal Roads University. He is well qualified to govern large technical projects with experience in complementary roles. This includes being a mechanical engineering technician, draftsman, production manager, chief boatswain's mate, hull technician, class C welder, in addition to training in sheet metal, plumbing/pipe fitting, and hazardous/confined space entry. His deep understanding of maintenance operations and project management is beneficial for remote robotic requirements.
Jeff Abt
Business Development Manager
Jeff Abt is a graduate of Lamar University and Houston, Texas, resident that works hand-in-hand with service providers and asset owners to determine the exact solutions for their robotic crawler needs. He was an imperative member of the sales team of Inuktun and since joining the Eddyfi Technologies team, Jeff has been essential in providing expert analysis for robotic crawler solutions for the oil and gas, petrochemical, mining, and nuclear sectors. His technical understanding of the sophisticated equipment and familiarity of their typical working environments make him a key resource to US based stakeholders.
Liam Hanna
Business Development Manager
Liam Hanna brings an intimately deep understanding of the remote visual inspection and industrial robotics sectors where he has spent many years helping clients in all industry segments including aerospace, oil and gas, power generation, and defense across Eurasia and North Africa. With a strong customer focus, Mr. Hanna works closely with global organizations, distributors, and end users for support or acquisition, learning from them in order to help develop market driven products and tailored remote-controlled robotic solutions for today and for the future.
Focused attention on large projects with dedicated project management expertise
We offer engineering services from conceptual design through to project completion. To ensure and maintain our high standard of quality systems, assembly, integration, and testing are accomplished using in-house electronic and machine assembly staff. In addition, Eddyfi Technologies leverages its broad range of expertise from other product lines to provide specialty engineering in accordance with design criteria. As a result, Eddyfi Technologies is able to provide customers with innovative, high-quality equipment that is functionally reliable, easily operated, and cost-effective.
OnSpec Robotics are the result of an agile project management design scheme. Armed with over 330 years of robotics expertise, proven modules, and a flexible approach, our iterative process offers the adaptability and velocity to efficiently deliver a remote-controlled robotic solution that can address your exact requirement. We go beyond mechanical to software, electrical, and communication demands and seamlessly integrate proprietary or third-party tooling and components. Our project delivery and services are all to your specification: we define, detail, build, integrate, and perform factory acceptance and/or onsite testing all to spec.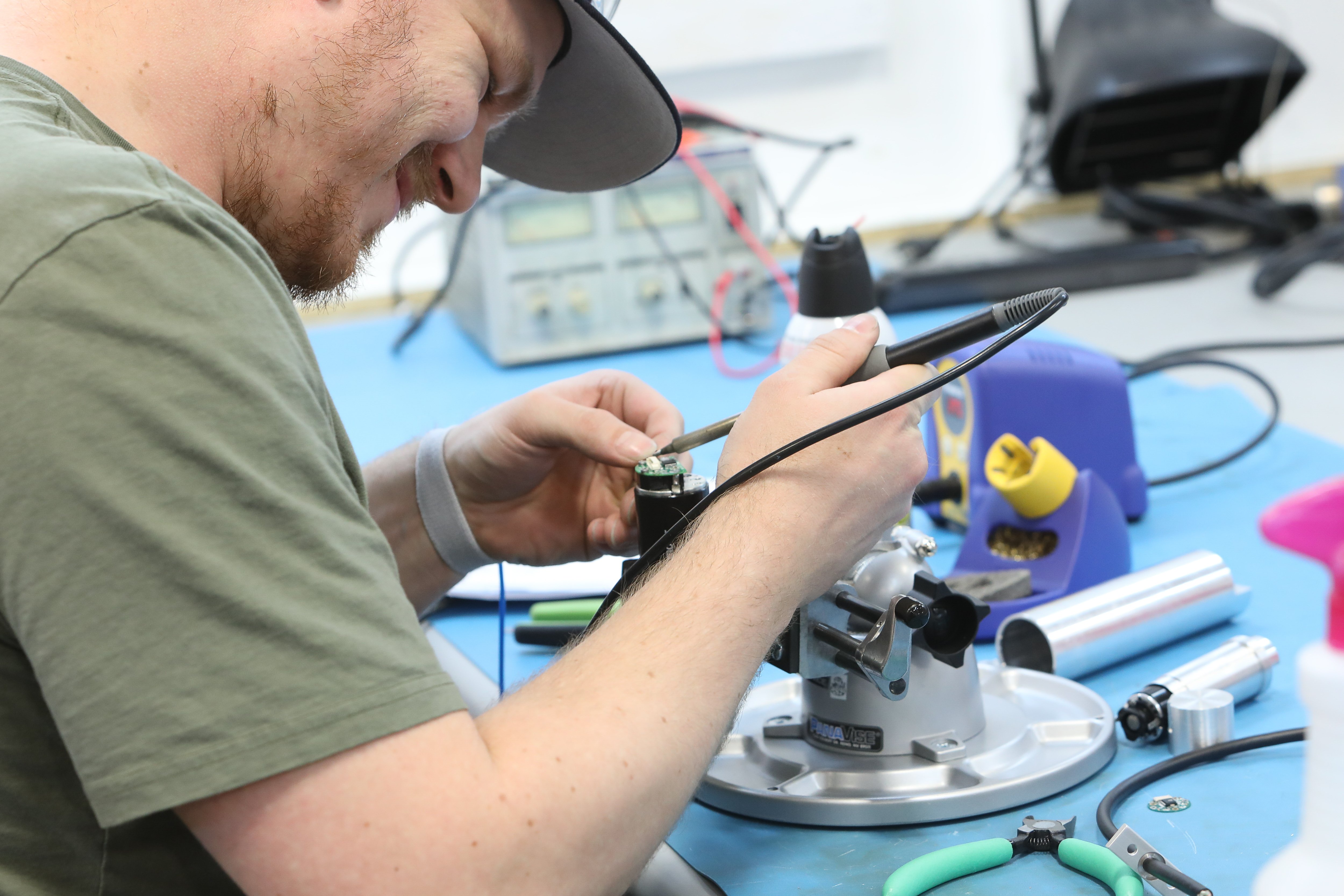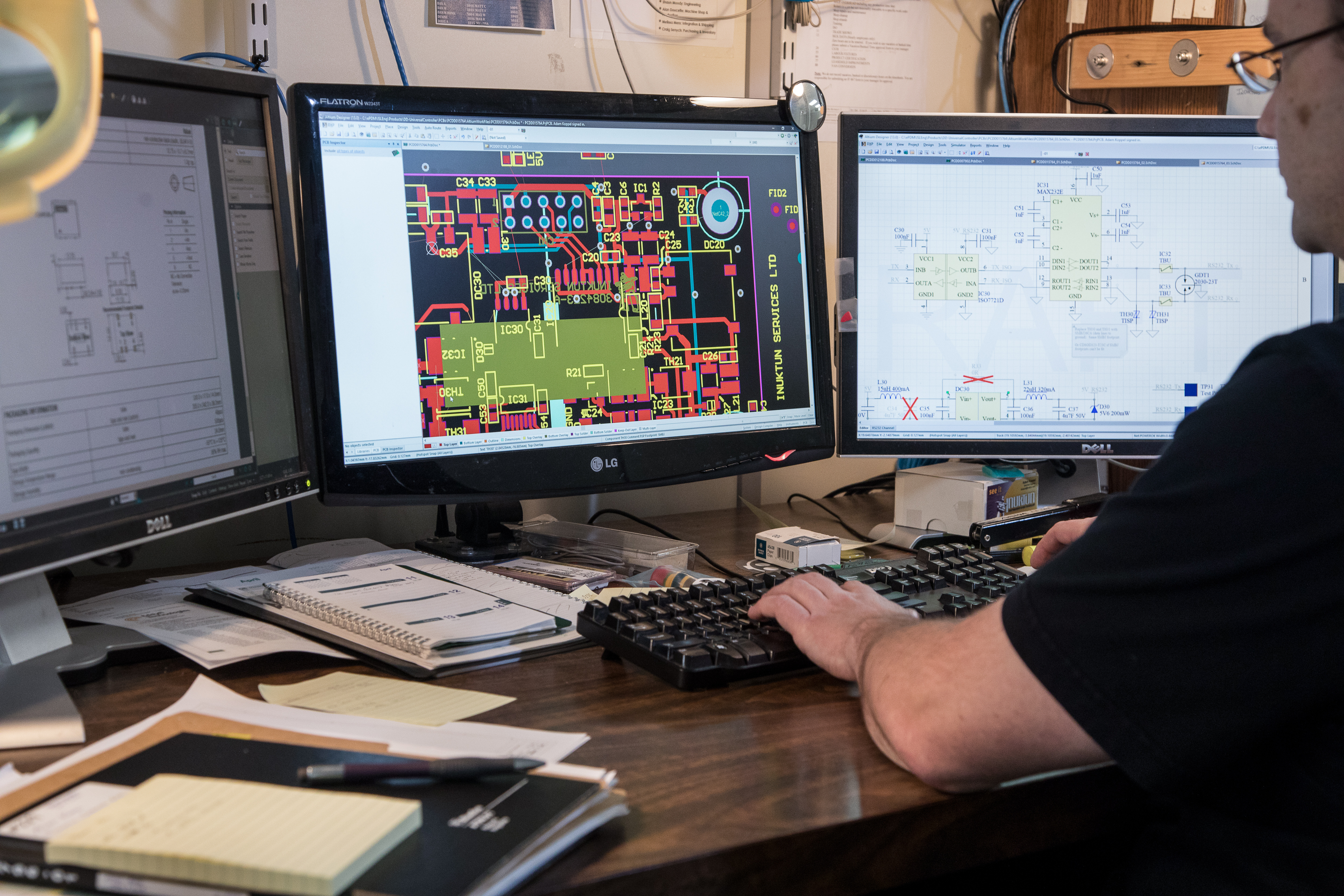 What sets OnSpec Robotics apart
Modular technology

Ability to access extremely confined spaces

Capacity to go deep underwater

Design, prototyping, and production personnel collaborating in the same facility

Ability to integrate other technologies

Technical problem solving

Timely completion of OnSpec custom solutions as a result of the above.
Give us the best definition of the problem and we'll provide you with the best solution.
Ready for robotics to get the job done?
Our friendly and knowledgeable staff are committed to matching your precise needs with the exact robotic solution to ensure you minimize human and environmental risk and maximize production and cost efficiencies.